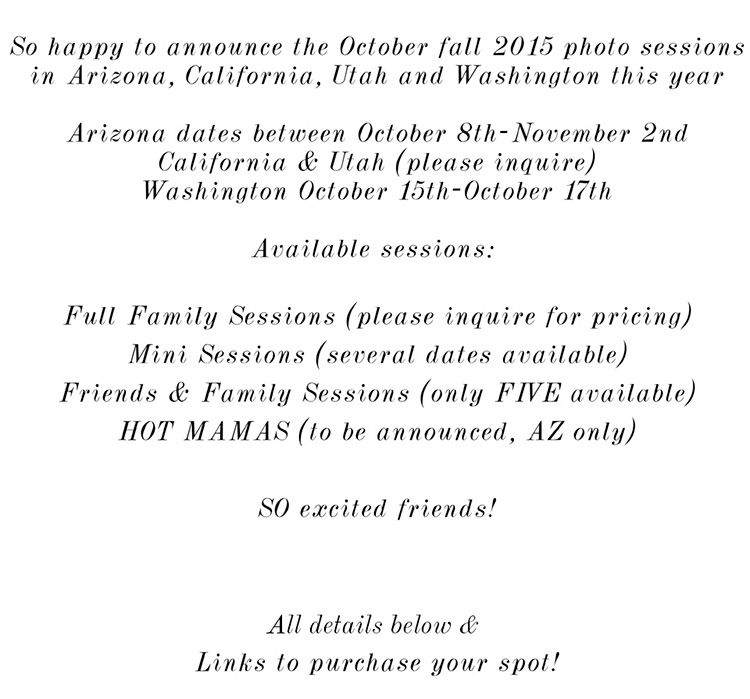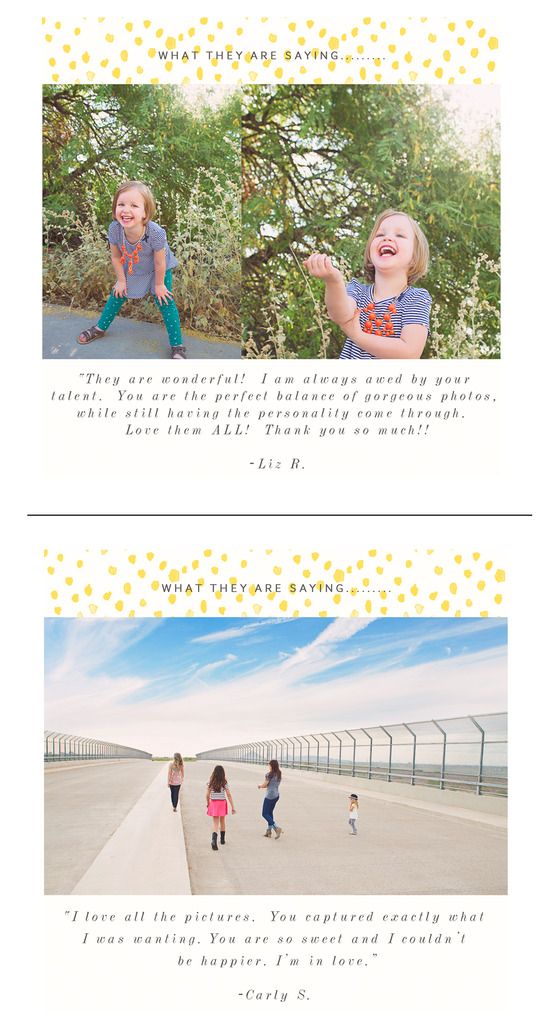 PLEASE NOTE:
All sessions are NON-REFUNDABLE.
No exchanges, no substitutions NO EXCEPTIONS.
Payment of online invoices is an agreement to these policies.
Mini sessions, Full family sessions and the Friends and family rate include a family of FIVE.
Additional persons are at an extra cost of $30 per person.
These sessions are ONLY available to US purchasers.
Not available in the UK.